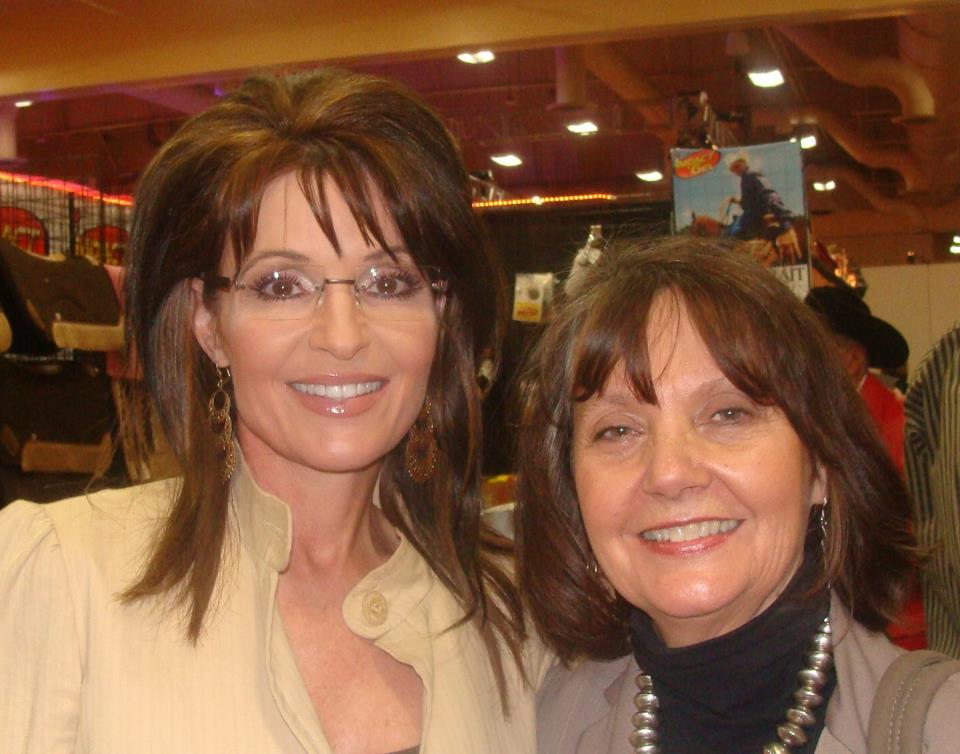 It is amazing how much synergy comes from prayerful meditation and networking with like-minded people.  In the course of two years, I have seen the mighty hand of God clearly define our goals, our vision and communicate it to the western world and beyond, moving closer to a viral movement that will impact lives like never before!
We, at Western Wishes have recognized the power of prayer.  Favor that has been extended to us is a product of dedicating Western Wishes to our goal of reining kids in the right direction, and Leaving A Legacy of Goodwill The Cowboy Way…not because it was our idea, but placed in our hearts from God to complete for Him!   Helping kids to discover their true potential and God-given purpose is the core vision of Western Wishes, and communicating these amazing kids' stories is the key to our continued success.
Thanks to Luke Perry, Tuff Hedeman and Championship Bull Riding, our future is clearly defined through a 3-fold vision of  making dreams come true and inspiring these courageous kids to pay it forward; while continuing to pay tribute to the kids who have valiantly lost their battles. Their lives are memorialized through Western Wishes.
We are excited to have Luke Perry and the real "8 Seconds" characters, Clyde and Elsie Frost; Tuff Hedeman; and Kelly Frost-Macy to enhance the core message of our upcoming Cheyenne event, "8 Seconds to Glory"…..Lane Frost's legacy lives on through the great cowboys and country music artists who have brightened the lives of our Western Wishes kids since 1994.
At the past two Wrangler National Finals Rodeos, Luke Perry has graciously attended a special reception for our Western Wishes kids, along with rodeo champions, country music artists, and the and ever-giving Clyde and Elsie Frost.  When Luke talked about his support of Western Wishes on national television as well as the Gold Coast's National Finals Tonight talk show, we realized what a blessing it was!  Luke gets it…..It is about making kids ambassadors of hope to reach and inspire so many more kids.
Chris Cox, world-renowned horse trainer, and his production crew have also recognized the value of working together to strengthen the vision with the Western Wishes Ranch Program collaboration.  Our goal is to raise up Western Wishes Warriors who not only inspire others to never give up; but also to defend their faith effectively, honoring God and country.
Our team of visionaries is certainly completed through a symbiotic relationship with Western Harvest Ministries, and its founder, World Champion Bull Rider Scott Mendes.  Scott believes as we do, that now more than ever, kids need to be "reined in the right direction" by building Christ-centered character. Click on this You-Tube interview, conducted by Larry Mahan with Scott; and you will see why we feel so strongly about teaming together to strengthen our vision.
It has been a very busy and exciting last two years for Western Wishes, so on behalf of our organization, the staff and our state and regional chapter directors:
Thank you, Priefert and the George Strait Classic Roping for raising over $25,000 for Western Wishes!
Thank you, Exclusive Genetics for being the catalyst for bringing in over $60,000!
Thank you, Cowgirl Tuff for raising over $60,000 as well!
Thank you, Luke Perry, Chris Cox, and CBR for your continued support!
Thank you, each and every donor who believes in the vision of Western Wishes!
And most of all, thank you cowboys and country music singers who have supported these kids facing adversities by turning dreams into lasting memories; and who have made their Western Wishes come true!
One of my favorite bible verses is Proverbs 3:5….. "Trust in the Lord with all your heart; lean not on your own understanding; in all ways, acknowledge Him and He will direct your path."
When all of us arrived on the same page, collectively putting God first, He then continued to show favor on this program and has led us through disappointments with grace; and through victories with humble and thankful hearts.
As Chris Cox would say, "Thanks for riding the journey with us…"; and hold on for an awe-inspiring year! One that I'm sure will touch lives, one heart at a time.
Be Blessed!
Donnalyn Quintana
President/Founder
 Western Wishes is a 501(c)3 publicly supported charity. Established in 1994, EIN # 88-0372669, your contribution is tax deductible and greatly appreciated.